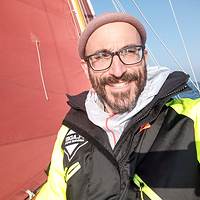 Mea, Laurent Giles Vertue 25
Crew needed
is looking for crew for Ocean / long distance
when: Holidays (short-term)
from 29 May 2022
I am looking for one mate for the first two legs of the Round Britain and Ireland race 2022, organised by the Royal Western Yacht Club of England.
This will be from Plymouth to Lerwick (with a 48 stopever in Galway),
More information on the challenge at measailing.wordpress.com
Any crew mate needs to have Ocean safety and First aid certification. A qualification cruise of 300 miles on Mea is also required, to be completed asap.
Updated : 12 Apr 2022
---