12 Mar 2023 Crew available for Cruising, Delivery, Mile building
Who

Andy Spray

What

Cruising, Delivery, Mile building

When

Holidays (short-term), Long-term
Prefer sailing in hot countries as i love to get a good tan while i'm sailing. Would consider UK in the summer
28 Feb 2023 Crew available for Cruising, Training
Who

Audrey Holtz

What

Cruising, Training

When

Weekday, Weekend, Evening
Hello, I am looking for a boat around French Polynesia
Don't hesitate to contact me :)
27 Feb 2023 New log entry: Kit review: women's sailing boots ↙ Report?
Boat

Exeat

By

Anna Pocock
With the new sailing season fast approaching, anyone about to take to the water will be starting to think about their kit. Where are those thermals they invested in last year? Will their oilskins last another season? And how are they going to keep their feet warm and dry, whilst being able to nimbly negotiate their way around a boat. For an answer to the last question, look no further!
Having spent last season (five months of it living on board our sailing yacht Exeat) in an unsatisfactory variety of trainers, flip-flops and bare feet, I decided that this year I would splash out and get some proper nautical footwear. Not only would this be more comfortable for the occasional downpours at sea, but it would also be an advantage to wear waterproof boots for when we dinghied ashore and I didn't fancy wading in bare feet through cold Atlantic water to drag the tender in.
Luckily, living in Cowes, there is no shortage of shops and chandleries selling sailing boots – and I tried them all! But, spoiler alert, in the end, I had to cross the Solent to buy the boots of my dreams. Read on to find out what I made of some of the most popular sailing boots for women.
Musto
This was my first port of call, mainly because it was the first shop we came to on Cowes High Street, but also because their sailing gear is well-made, smart and just expensive enough to feel like it will live up to its promise. I tried their Gore-Tex Race Boot (£325 for sizes 4-11) which are made from a combination of black leather and ballistic nylon to provide "unrivalled durability…complete waterproof protection and continuous climate control". I really liked the look of these boots but unfortunately I was between sizes and for some odd reason Musto only do one half-size, a 7.5. The size 5 was just a little too snug, hence I found it incredibly challenging to slip the boots off – something one may need to do in a hurry. So these sadly weren't for me, but if they happen to fit you, go for it, they look like a great sailing boot.
Helly Hansen
Next stop was the HH shop in Cowes, which is well stocked with great sailing gear – but not sailing boots! They sell a good range of trainers/deck shoes designed for wearing whilst sailing, but they were decidedly lacking in ladies' boot options. The only choice here was a basic pair of rubber boots – sweet in their own way, but not what I was looking for; whilst they would certainly be waterproof when wading to shore, they're not terribly flexible nor are they warm. On the plus side, they're a pocket-friendly choice at just £57.
GUL Fastnet boots
Across the High Street, Shipmates sell the GUL Fastnet deck boot for £180-200, also available online from Shipmates and GUL (see link). It's a smart-looking boot in tan leather and navy blue mesh panels. It's also pretty comfortable and feels like they would be a warm option (this may be down to the "Aquatherm waterproof membrane technology to keep feet dry and warm whilst wicking away perspiration"). My only gripe was that the heel of the boot lifts as you walk – apparently this is a deliberate design so that the boots can be easily pulled off, should you need to do so quickly (ie: if you end up in the water rather than sailing on it!). I didn't like this aspect, but I can see the benefit of it, and it is a well-priced mid-range boot.
Dubarry
Widely considered the Rolls Royce of sailing boots, I had to try these out. And….I was underwhelmed. Yes, they're smart and comfortable. But are they really worth the £329 price tag? Possibly the best thing about the Dubarry range of sailing boots is the choice of sizes and colourways: they're available in brown leather, black leather, and a dashing navy and brown colourway from sizes 35-48 (European sizing) so you're bound to find a pair that fits. As well as being made in Ireland from high quality, waterproof leather, their boots have a solid non-slip sole which feels sturdy and safe. I personally found them tight on my calves (which admittedly are on the muscular side) so I wasn't won over on the comfort factor, but they looked great and felt like the real deal. If budget isn't an issue, these could be a good investment.
Orca Bay
The lovely guy who runs Pascall Atkey in Cowes suggested an alternative to the Dubarry boots – a brand I'd not heard of before, Orca Bay. Their leather and oiled nubuck Storm Boot retails for around £200 in unisex sizes 37-47. This was the most comfortable boot I had tried on to date: it fitted well, felt warm (apparently it's triple-layered) and the non-slip rubber soles had a decent grip. These would probably have been my ultimate choice if I wanted a mid-range pair of well-made, good-looking, comfortable sailing boots.
However, with a birthday approaching, my budget was a little more generous than it might otherwise have been, so I was tempted into crossing the Solent to try on a pair of Le Chameau sailing boots at a chandlery in Port Solent.
At £280 these weren't the most expensive boots I tried on but they were without doubt the best all-rounder. The soft, supple leather was a dream to slip into, and the boots easily came off when I gave the gentlest of tugs (they also easily accommodated my calves, with a more forgiving profile than other styles). Made from a waterproof and salt-resistant grain and nubuck leather, they're a good-looking boot that is as at home walking around town as it is on board. The 4-layer inner membrane is made from recycled ocean plastic and felt supremely comfortable. I was smitten, and knew instantly these were the boots for me. I have yet to wear them sailing, but I can't wait to put them through their paces. I feel confident they'll live up to my expectations of being waterproof, warm and quick-drying.
Like Cinderella finding the matching slipper to her missing shoe, it's such a relief to find boots that fit perfectly. There are lots of choices out there, at all different price points, but my one recommendation would be to go and try them all on as every brand has its own unique pros and cons, and you can't rely on your shoe size being the same as your boot size!
19 Feb 2023 Crew available for Cruising, Delivery, Training, Mile building, Ocean / long distance, Professional
Who

Mason Darling

What

Cruising, Delivery, Training, Mile building, Ocean / long distance, Professional

When

Holidays (short-term)
I have experience crewing on tall ships. I am looking to build miles for recency to qualify for a USCG near-coastal license.
16 Feb 2023 Crew available for Cruising, Delivery, Ocean / long distance, Professional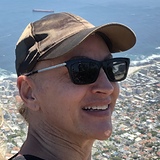 Who

Alex P

What

Cruising, Delivery, Ocean / long distance, Professional

When

Weekday, Weekend, Evening, Holidays (short-term)

Dates

16 February - 31 March
To bring my motorcycle along. As due to engine failure I need to find a way back from Colombia to Belize ASAP!
16 Feb 2023 Crew available for Dinghy racing, Keelboat racing, Cruising, Training, Ocean / long distance
Who

Moisés Bolívar

What

Dinghy racing, Keelboat racing, Cruising, Training, Ocean / long distance

When

Weekend, Holidays (short-term), Long-term
I am looking for a holidays vacations, where I can contribute with money to the crew and having the opportunity to visit new places.
15 Feb 2023 Crew wanted for Ocean / long distance
Boat

KAIA

What

Ocean / long distance

When

Long-term

Dates

1 April - 15 October
Intended itinerary: Panama – French Polynesia – Cook Islands – Samoa (- Inue) – Tonga – New Zealand. Yes, bypassing the Galapagos. Emphasize on visiting islands with mountainous terrain, but also a few atolls. Main activities in each place: hiking, snorkeling, some contact with locals, boat maintenance. Note: my spouse will not be on board for the major passages, but will join for island visits and sailing.
What roles/experience are needed: Watch-leader
Sailing with a Rally: Independent
I'm looking for (gender): either
Cabins/Sleeping : shared cabin-own bunk
Smoking on board: non-smokers only
Total people on board: 3-6
The crew will have the port hull for themselves, which has 2 cabins, each with a double bed, and one shared bathroom/toilet. I'm looking for at least one very experienced sailor (m/f), who can take full control of the boat, if and when required. Preferably with experience in the South Pacific islands, as well as knowledgeable with boat diesel engines and other systems. Then one or (preferably) two crew members (m/f) with ocean sailing experience. All crew members with a record of functioning in sailing crews and getting on well with the rest of the crew. All crew members will share equally in the cooking and cleaning tasks, as well as in watch keeping during passages. Of course all hands on deck when conditions require. It is also expected that crew will assist in any maintenance tasks, if and when required, as well as actively participate in provisioning efforts, Provisioning costs, as well as diesel and other fuel used will be tracked and shared between all crew members. Own entry / visa fees to be born by each crewmember. Boat related costs, including maintenance, insurance, marina and mooring, Canal passage and boat (excl. crew) entry costs will be born by myself, unless agreed otherwise. Crew will have daily access to text emails by Iridium GO and/or InReach messenger, in coordination (one at the time). Boat WiFi with Internet (through cellular) is installed, but will be available to crew (possible in limited manner) only when cellular is available and when prices are reasonable. Note – in order to minimize marina costs, we will be anchoring where possible,
15 Feb 2023 Crew available for Cruising, Training
Who

Klime Buneski

What

Cruising, Training

When

Holidays (short-term)
As I have no sailing experience, I want to learn more about sailing, help, share expenses, meet new people, enjoy the trip. No other specific requirements.
I do not have dates specified yet, so June/July/August, flexible based on the opportunities.
8 Feb 2023 ?
What

Professional

When

Long-term
About the Deckhand
A deckhand is an entry level position aboard a mid- to large-sized yacht with primary duties including cleaning and maintenance of the exterior of the vessel. A successful deckhand often has some experience in the superyacht industry, or on board private vessels, and is keen to learn and work hard. It is essential that the deckhand can perform assigned tasks efficiently with a positive attitude in addition to interacting with owners and guests in a professional manner.
Yacht Nautical Flags Antenna Mast
Bosun Deckhand cleaning wooden railing
Yacht stern seating area with US Flag
Image of line tied to a cleat and faked in a figure 8 format
Bosun polishing the yacht
Polished Railing in Sunset
deckhands washing yacht hull from the water
Evening image polished railing
Job Responsibilities
Cleanliness of the yacht wash downs, stainless polishing, waxing
Assisting bosun and mate in maintenance projects; sanding and taping up for varnishing or painting, caulking, filling
Continued learning of yacht maintenance, operations and systems; line handling, tender driving, navigation, safety, water sports
Required Skills
Good work ethic
Positive attitude
Teamwork
Ability to learn on the job
Ability to take direction
Professional appearance