Land Rover BAR launch limited edition recycled ocean plastics supporter wristband
Published 12:30 on 22 May 2017
Join the Band of Britain and support Land Rover BAR in our quest to #BringTheCupHome
In 1851 an American yacht won the first ever America's Cup race around the Isle of Wight, and took away a trophy, sailing's premier international trophy. A trophy that Britain has never won in the ensuing 166 years.
Now, with just days to go until the start of the 35th America's Cup, the British team have launched a limited-edition supporter's wristband; the 'Band of Britain' so fans can get behind the biggest challenge in British sport. Made from plastic recovered from marine and coastal environments, along with a recycled alloy clasp the red and blue, nautically-knotted design, the 'Band of Britain' converts waste into fashion and has been created by BIONIC® yarn with the support of the team's Exclusive Sustainability Partner, 11th Hour Racing.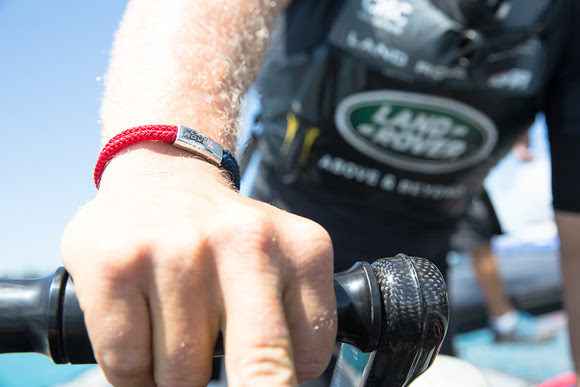 Send in your messages of support to @LandRoverBAR to be in with the chance of winning a Band of Britain
Ben Ainslie, Team Principal and Skipper for Land Rover BAR commented; "This is one of the most difficult of all sporting challenges. The only major international trophy Britain has never won, we want to make Britain proud, while raising awareness on the global issue of ocean plastic."
All monies raised from the bands will be donated to the team's official charity, the 1851 Trust. The Trust is inspiring young people across the UK to take on the challenge of becoming next generation of designers, sailors and engineers.
The Band of Britain, priced at £15 (including p&p) are available online at and will also be available through official America's Cup merchandise outlets in Bermuda and the home of Land Rover BAR in Portsmouth.
For details go to LandRoverBAR.com/BandofBritain